Building materials have arrived and we couldn't be more excited! Seeing all of the lumber sit out front is a welcomed sight. Next comes the footings to be dug and poured, there were so many!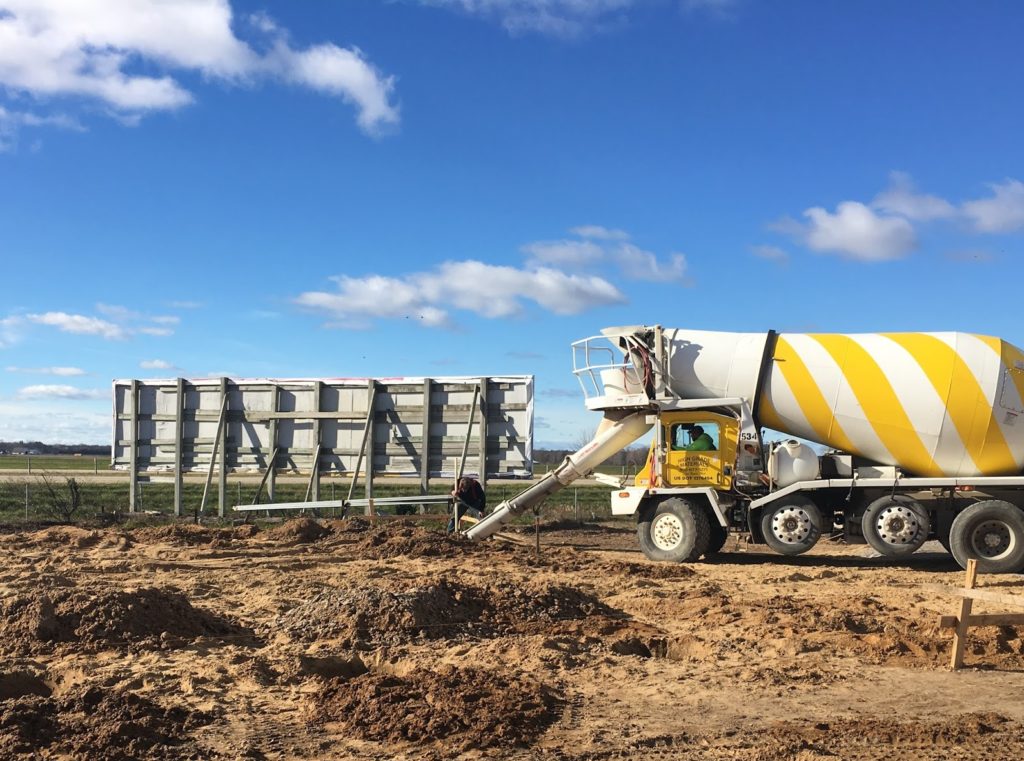 One of the things we love about being located in Coopersville MI, is the fact that there are so many families involved with our build as well. In the cement truck is Scott Van Oeffelen, his boys go to Coopersville schools and because it was Veterans Day this past Friday, they had a half day. Scott's wife Nicole, was able to bring her son to watch his dad work right in his neighborhood! Being a family owned business we know first hand the importance of love and support a family has when it comes to work. Its makes us so happy to be using people right in our community and seeing families support each other.
Support posts in and trusses up! Things are starting
to look like a building now!