Things have been plugging away at Alt Oil Co. We now have steel siding, windows, and our BLUE ROOF! There has been so many things that made this all come together and we could not do it with out the hard work and long hours, of all the people involved.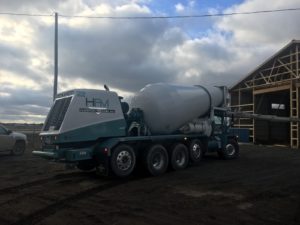 The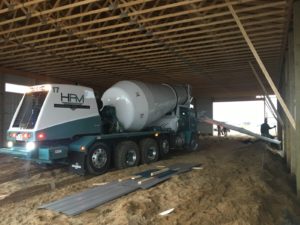 weather has been good to us so far, we are very thankful for that. We are now into the Concrete stage and are glad the siding is up to help with setting of it, we hope the weather allows for us to continue to move forward. (Who am I kidding, of course we are moving forward!) The guys are bundling up out there and trying to stay warm, they are definitely working hard to keep things moving!
Are you afraid of anything? Well, I am of heights. Watching those guys put steel on the roof and walk along those narrow boards on the edge freaks me right out! One of them however is so not afraid he finds enjoyment out of it. So much so, that he goes out of his way to take cool pictures for me! Yeah, I know, I'm pretty lucky. Some of the best pictures I have, have been from the people working on the job site itself.
I love coming into work with a phone on my desk and a note saying, "Make sure you find the ones you like and send them to yourself." (We are all not technology gifted 😊) That being said, it is a team thing, things in life work best when you work as a team. Things at Alt Oil Co. happen as a team, and we are thankful for all those who make that hard work, work.
— I cannot take credit for any of these bottom pictures, they are all from people who have been doing work on the building. Beautiful, right? Look at Duckie, it looks like he might be just hanging on for dear life! Alright, so he is a trained professional, however, it makes me laugh. —